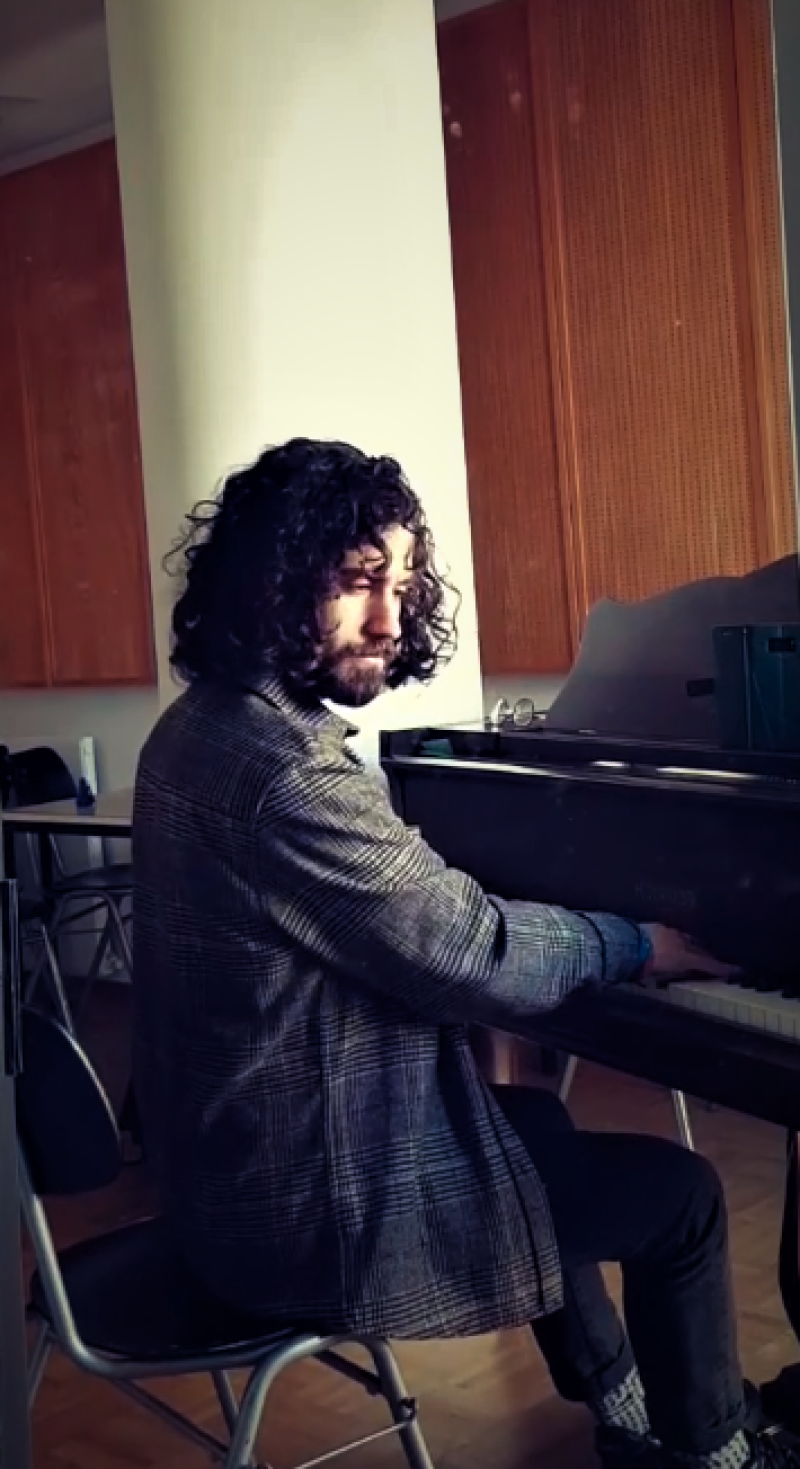 Who am I actually?
Classically trained pianist, music theorist and composer Martin Zamorano is a Spanish musician based in Hamburg who exists between genres and influences like jazz, classical music, rock or hip hop. His music combines the freshness of rhythm and melody from popular music with polyphonic techniques and advanced harmonies. His classical compositions have been performed in Hamburg's Laeiszhalle, at the Opera Leipzig and at several festivals in Oxford, Madrid, Hamburg and Cologne.
He often performs as a pianist, and his repertoire includes, among classical works, his own compositions and sets of improvisation, partly with a loop station. As an interpreter he focuses on the works of uncelebrated and female composers, such as Clara Schumann, Theodor Kirchner, Mompou and Morfydd Llwyn Owen.
As a Jazz musician Martin Zamorano won the Young Talents Jazz competition in Hamburg in 2014 with his trio and founded Jazz ensemble SNiCE, for which he composes most of the music. In his work for SNiCE he seeks to connect jazz and its improvisational attitude with different styles, creating a genre-fluid musical experience. Since 2022 he is part of the prestigious Dr. Langner Master Jazz Programm in Hamburg.
After graduating in Music Theorie with a masters thesis on "Negative Harmony" in Hamburg, he started teaching at the conservatory of Lübeck.